Police say woman forged and cashed a check in her daughter's name
By Ethan Smith
Published in News on June 15, 2017 2:47 PM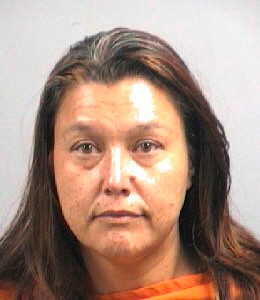 Dennington
A woman forged her daughter's signature on a check she then cashed, according to the Wayne County Sheriff's Office.
Rachel Lee Dennington, 39, 701 NW Center St., Mount Olive, is charged with forgery of endorsement, uttering a forged instrument and obtaining property by false pretense.
A news release said the incident was reported on Nov. 29, 2016.
Maj. Tom Effler said Dennington cashed the forged check at a local Wells Fargo.
Effler said authorities investigating the crime pulled bank records and other evidence to link Dennington to the incident.
She was put in the Wayne County Detention Center under a $7,500 secured bond.