Shots fired at car, home
By Ethan Smith
Published in News on June 15, 2017 3:01 PM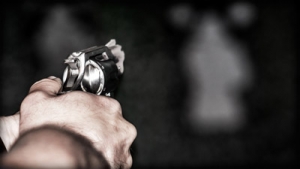 Someone shot into a house and car on Biltmore Drive multiple times early Thursday morning while people were inside the residence, according to a report filed with the Wayne County Sheriff's Office.
The report said two people were inside the home at 216 Biltmore Drive around 3:15 a.m. when people drove by the home and opened fire.
Deputies responded and the victims said the shooting was captured on their home surveillance system, according to the report.
The report said the video showed someone shooting from the passenger side of a dark-colored pickup truck, shooting approximately seven times at the car's windshield and twice into a bedroom of the home.
Nobody was injured during the shooting.
One of the people involved provided authorities with the name of someone they think may have shot and damaged their property.
Anyone with information about this crime, or any other crime in Wayne County area is asked to call or text Crime Stoppers at 919-735-2255 or submit a TIP at p3tips.com.
Callers will remain anonymous and if your information leads to a felony arrest you will be given a cash reward for the information.