Police: Man punched, strangled and gouged the eyes of 54-year-old woman
By Ethan Smith
Published in News on June 16, 2017 10:32 AM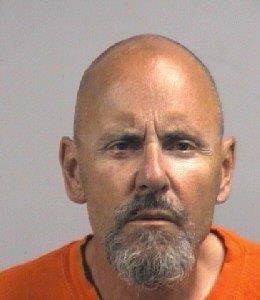 Brock
A man allegedly strangled a 54-year-old woman, beat her on both sides of her body, punched her in the head and tried to gouge her eyes out Thursday night, according to a police report.
Ransom Brock, 53, of 602 W. Hooks River Road, is charged with felony assault by strangulation.
The report said Goldsboro police officers responded to 602 W. Hooks River Road in reference to an armed subject. While en route, the officers were advised there appeared to be a disturbance and Brock was armed with a shovel, according to the report.
Officers got to the scene and the victim of the assault was "standing at the end of the driveway crying and yelling hysterically," the report said.
Brock then walked out of the house into the carport and was detained by officers, according to the report.
The report said officers spoke with the victim and learned Brock had allegedly tackled her and began punching her in the sides and head.
According to the report, Brock then placed his hands around the victim's throat and squeezed while yelling, "I'm going to (expletive) kill you!"
When the victim managed to free her throat from Brock's grasp, he then allegedly tried to pull the victim's eyes out, according to the report.
Officers arrested Brock and he was put in the Wayne County Jail under a $3,500 secured bond.
The victim was provided assistance in finding a temporary residence.