Man arrested for firing into an occupied home in Pikeville
By Staff Reports
Published in News on June 17, 2017 2:44 PM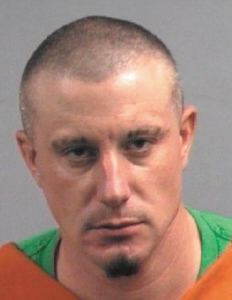 Phillip Mathew Lownes
A man is in custody after allegedly shooting into an occupied home in early May, according to a Wayne County Sheriff's Office press release.
Phillip Mathew Lownes, 34, of 4683 Buffalo Road in Selma is charged with two counts of felony assault with a deadly weapon with intent to kill, two counts of felony discharging a weapon into an occupied dwelling and one count of felony conspiracy.
According to the release, sheriff's office deputies responded to a shots fired call near Boyettes Pond Road in Pikeville May 1.
After arriving at the scene, deputies say that the home had been struck by multiple rounds while an adult and a juvenile were inside.
Information on the type of firearm used was not available at the time of this report.
Deputies collected evidence at the scene, and the sheriff's office investigation department took up the case.
Following several weeks of interviews and information gathering, Lownes was arrested in cooperation with the Johnston County Sheriff's Office.
Lownes was placed in the Wayne County Jail on a $200,000 secured bond. The investigation is ongoing, and further arrests may be pending, according to the release.