Fremont to host WCC classes
By Joey Pitchford
Published in News on June 4, 2017 9:04 AM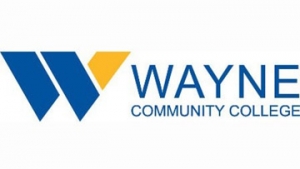 FREMONT -- Residents of Fremont will soon have access to higher education closer to home, as the town will partner with Wayne Community College to offer a series of college courses at locations in town.
The classes start in mid-June, with an intro computer class at the Norwayne Alumni Building at 106 East Branch St. The class runs from 9:00 a.m. to noon, every Monday and Wednesday between June 19 and July 19. The class covers everything from turning the computer on to performing basic maintenance and protecting against viruses, spyware and spam. Registration for the class is $70.
Also at the Norwayne building is the Bows and Flowers class, taking place on Tuesdays between July 18 and August 8. From 6:00 p.m. to 8:00 p.m., the class teaches how to create bows and floral arrangements for weddings, parties and other events.
The last three classes in the series will be held at Fremont Town Hall. The first of those is a High School Equivalency information session, which will be held August 1 at 11:00 a.m. and again August 2 at 6:00 p.m.
The class is designed to help people enter the High School Equivalency program by providing basic information on how the program works and how to take part in it. There is no fee for this class.
August 24 will see the start of "How to Start a Home-Based Business," a one-time class running from 5:00 p.m. to 8:00 p.m. The class is free to attend.
The final class, "Working Smart," begins August 28 and runs through October 18. The course is considered a "human resources development" class, designed to help people learn "soft" skills that will help them get employed. Those skills include anything from dressing appropriately for work to making sure to show up on time and dealing with people.
The class has a fee of $180, but applicants can have that cost waived if they meet certain criteria. Anyone who is unemployed, underemployed, or has received a notice of layoff or impending layoff can have the entry fee waived.
Anyone wishing to take a class can pre-register at the customer service desk in Wayne Community College's Walnut Building. For more information, contact the WCC Continuing Education Program at 919-739-6900.