Councilmen to hold town hall meeting
By Rochelle Moore
Published in News on June 5, 2017 7:02 AM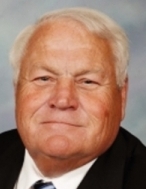 Gene Aycock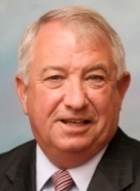 Bill Broadaway
Goldsboro Councilmen Gene Aycock and Bill Broadaway plan to have a town hall meeting for residents living in Districts 2 and 6 on Tuesday, June 6.
The meeting will be at New Hope United Methodist Church, 200 E. New Hope Road, from 6:30 to 8 p.m.
Aycock said the meeting is an effort to better connect with residents they represent, to provide updates and receive feedback on the performance of the Goldsboro City Council.
"It's so we can get feedback from the residents in these two districts and to tell them where we are," Aycock said.
"We're going to listen to the people in our districts. We want to know what they feel their needs are. I want to hear what people in my district want."
The town hall meeting will also include updates on city projects and goals, as well as information regarding streets included in this year's paving list.
Scott Stevens, city manager, and Mayor Chuck Allen will be at the meeting to help with answering any questions from the public. Stevens will also be able to provide more detail on city projects and initiatives, Aycock said.
Broadaway said the meeting includes both districts because they are next to each other. The council's mapped districts are available on the city of Goldsboro's website, at www.goldsboronc.gov. Districts 2 and 6 are in western areas of the city.
"We just want to hear what the people are thinking and saying and what their interests are," Broadaway said. "We want to hear what the concerns are, and it's a good idea for them to see who represents them."
Broadaway said the meeting is another community outreach effort from city leaders, and he's looking forward to a productive meeting.
Aycock and Broadaway are also planning to fund a new Wayne Community College scholarship program for city employees and their children.
The two decided if the city's fiscal 2017-18 budget includes a council pay increase, they will use theirs to fund the scholarship program. Aycock has already provided more than his annual pay increase, $6,000, to the college for the scholarship fund, he said. Broadaway has talked with college officials about the program, including this week, and is prepared to start making donations.
The council voted in May to increase their individual pay by approximately $5,868 per year, the amount it would cost to pay for insurance on the city's health plan. The cost of insurance will increase in January, with the average monthly cost estimated at $489 per month, said Kaye Scott, Goldsboro finance director.
The council vote also allows each member to use the money for other purposes, if they decline to purchase health insurance through the city. Aycock and Broadaway are retired and have health insurance.
Currently, each council member, except the mayor, receives $12,000 in annual pay and travel reimbursements. The mayor receives $16,200 in pay and travel, but gives $11,400 to fund the city's star award program.
If the increase becomes part of the adopted budget, each council member would experience a near 49 percent increase in pay to $17,868. The mayor's pay would increase by almost 36 percent to $22,068.
The council plans to vote on the budget Monday, during its regular meeting at 7 p.m. in City Hall.
Other Local News