Man, 20, in serious condition after shooting
By News-Argus Staff
Published in News on June 4, 2017 2:29 PM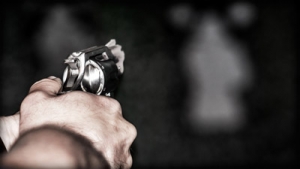 A 20-year-old man shot Saturday night remains in serious condition at Vidant Medical Center in Greenville, according to a Goldsboro Police Department press release.
The incident took place at 10:09 p.m. Police were called to the area of 908 E. Elm St. to a report of shots fired.
While on the way, the call was upgraded to a person having been shot. Before the officers arrived on scene, however, Tyshawn Dion Gardner, of Goldsboro, had been taken by personal vehicle to Wayne Memorial Hospital.
Gardner suffered at least on gun shot, according to the release.
Police are investigating the shooting as an assault with a deadly weapon inflicting serious injury.
Anyone with information regarding the incident is asked to call or text Crime Stoppers at 919-735-2255, or submit tips to www.tipsubmit.com.
Callers who wish to remain anonymous may do so and information leading to a felony arrest is eligible for a cash reward of up to $1,000.
Other Local News