School board to talk multiple policies
By Joey Pitchford
Published in News on June 5, 2017 7:02 AM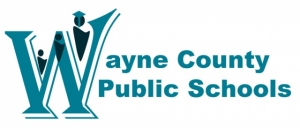 The Wayne County Board of Education will discuss changes to several policies at its meeting today, including grading scales, school schedules and student transfers.
Following up on its May 25 work session, the board will take another look at opening and closing times at nine schools throughout the county. Five of the schools are concentrated in the northern part of the county, and the changes would widen the space between start times at the three elementary schools and the middle and high schools.
This would establish a tiered system in the northern feeder pattern, which district officials say would help ease the impact of the system's bus driver shortage.
Other items on the agenda include a recommendation on class retake procedures from Assistant Superintendent for Curriculum & Instruction Tamara Ishee. She plans to give the board a plan for allowing students who make a "D" or "C" grade in a class to retake it, but with several limiting circumstances.
The board will also discuss plans for the WCPS Diesel Academy, as well as non-traditional school calendars.
Twenty-four school policies will come before the board, mostly for their first readings. These include student dress codes, policies on keeping school drug and alcohol free, and testing and assessment programs.
The meeting will include nine board spotlights, including the recipients of the WCPS yearly awards.
The board will meet in the main board room of the WCPS administrative building at 2001 Royall Ave. Closed session begins around 3:00 p.m. followed by the open session starting between 5:00 p.m. and 5:30 p.m. Members of the public are free to address to board for up to three minutes during the designated public comment time.
Other Local News