Gunman robs gas station on Millers Chapel Road
By Ethan Smith
Published in News on June 5, 2017 9:09 AM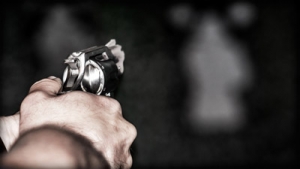 A gunman robbed the BP gas station at 113 Millers Chapel Road early Sunday morning, according to a police report.
The report said a man entered the business around 12:45 a.m. through its west side door and then ducked down behind the counter "to avoid video cameras" and approached the clerk while pointing a handgun at the employee.
The man then said "hand me the money in the register," the report said, and then stood up and left the business, running north toward McCall's Barbecue and Seafood Restaurant with an undetermined amount of money.
The report described the suspect as a 5-foot-8-inch tall black man weighing 160 pounds who was wearing a black do-rag on his head and a bandana over his face.
Anyone with information about this crime, or any other crime in Wayne County is asked to call or text Crime Stoppers at 919-735-2255, or submit information at tipsubmit.com.
Callers can remain anonymous and information leading to a felony arrest will be eligible for a cash reward.
Other Local News