Teenage girl injured in beating
By Ethan Smith
Published in News on June 15, 2017 3:06 PM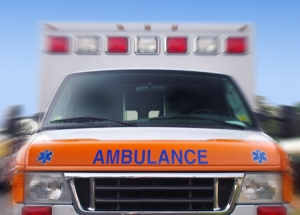 A teenage girl was dragged out of a car near her home and assaulted by several people, according to a report filed with the Wayne County Sheriff's Office.
The report said the 17-year-old was riding in the backseat of a gray Honda when the person driving the car stopped in the 1800 block of Rosewood Road.
When the car stopped, several people dragged her out of the car and began punching and slapping her, according to the report.
The report said the teenager covered her face during the assault and was therefore unable to see what the people assaulting her looked like.
According to the report, the girl sustained injuries to her face and neck, and had scrapes on her knee and elbow.
She provided deputies with the name of a girl whose ex-boyfriend she is dating. That girl is listed as a suspect on the report.
Maj. Tom Effler with the Wayne County Sheriff's Office said no arrests have been made at this time.
Anyone with information about this crime, or any other crime in Wayne County area is asked to call or text Crime Stoppers at 919-735-2255 or submit a TIP at p3tips.com.
Callers will remain anonymous and if your information leads to a felony arrest you will be given a cash reward for the information.