Man breaks into library, foiled by empty register
By News-Argus Staff
Published in News on May 5, 2017 6:41 AM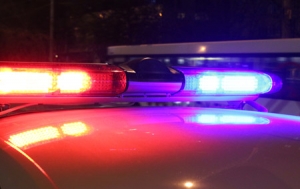 A person broke a window Wednesday night at the Wayne County Public Library to steal money from a register.
According to a Goldsboro Police Department report, an employee of the library, located at 1001 E. Ash St., found the broken window at 10:30 p.m. after an alarm went off.
The employee reviewed a camera and saw a man use a piece of a brick to break the window, go to the circulation desk and check inside the register, according to the report.
When the man on the video noticed the register was empty he ran outside the library.
Damages to the double pane glass window totaled to $300, according to the report.
Maj. Anthony Carmon could not provide information on the break-in or the man in the video.