Flash flooding possible over the next three days as moderate to heavy rains loom
By Steve Herring
Published in News on May 22, 2017 8:42 AM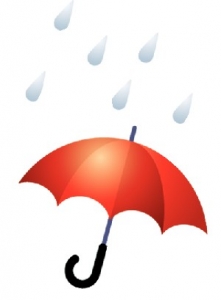 Moderate to heavy rainfall is possible today through Wednesday with a total accumulation of 2 to 4 inches possible.
Flash flooding could result if that much rain falls within a short time, for example a 12-hour span, said Scott Sharpe, a meteorologist with the National Weather Service in Raleigh.
If necessary a flash flood watch would be issued, he said.
However, if the rain is spread out over the three-day period as projected, then there should be much less chance of flash flooding, Sharpe said.
Showers were forecast for this morning with a "nice break" through the afternoon and into tonight, he said.
Widespread, and possibly moderate to heavy rain is expected after midnight and into Tuesday morning. Rainfall totals could be 1 to 2 inches.
Moderate to heavy rain is possible again through mid-afternoon Tuesday and then again Wednesday and Wednesday night.
Flooding could be possible in low-lying and urban areas, along with rapid rises in local creeks.
"If it is spread out, I think we will be OK," Sharpe said.
There is a better chance of heavy rains west of Wayne County and back toward the piedmont, he said.
Also, a few strong to severe storms are possible late tonight and Tuesday mainly along and east of U.S. 1, with the greatest risk between 5 a.m. and 3 p.m. Tuesday, according to a National Weather Service alert.
Damaging wind gusts in excess of 60 mph are the primary threat.
Strong to severe storms will be possible again Wednesday night.
Temperatures this week will range from the upper 70s to low 80s.