Inmate dies in custody, SBI investigating
By Ethan Smith
Published in News on May 23, 2017 9:07 AM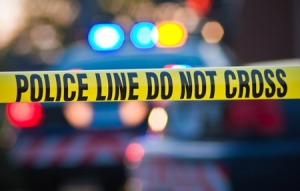 Officers from multiple law enforcement agencies are under investigation today after a Wayne County Detention Center inmate died Monday at Wayne Memorial Hospital.
An initial report from the sheriff's office said Graydon Jermone Parker III, 54, fell unresponsive during a struggle with officers at the Wayne County Detention Center.
Parker, of 620 Sanderson Road, was taken to the hospital at about 9 p.m. Saturday after being booked into the jail earlier that day, said Maj. Tom Effler with the Wayne County Sheriff's Office.
Georgia Dees, Wayne Memorial Hospital's director of public relations, originally said Parker was listed in critical condition early Monday. Tuesday morning, however, Dees said Parker died late in the afternoon Monday.
The State Bureau of Investigation had already been called in to investigate, and retains jurisdiction now that Parker has died.
Wayne County Sheriff Larry Pierce declined to comment this morning. He referred all questions to the SBI and to an earlier press release which said Parker became unresponsive after "being uncooperative throughout the day and into the night" Saturday.
Speaking prior to Parker's death, Effler said he could not say what exactly caused Parker to become unresponsive.
"That's what the investigation is trying to find out," Effler said. "The SBI (State Bureau of Investigation) is handling the investigation, so I can't answer that."
•
Parker was arrested Saturday around 11:30 a.m. after deputies responded to a call of a possible breaking and entering in progress, according to the original press release.
Deputies arrived to the area of Sanderson Road and discovered a car window had been broken out in the area, and their investigation led to Parker being developed as a suspect.
According to the release, Parker was uncooperative while deputies were arresting him on Sanderson Road and was charged with injury to personal property and resist, delay and obstruct a law enforcement officer.
After being booked into the jail, the release said Parker continued to be uncooperative.
"Parker continued struggling with the detention officers and assisting officers from other agencies, which led him to being transported to Wayne UNC Healthcare after he became unresponsive," the release said.
Effler said he could not comment on the specifics of how Parker was resisting officers while in the jail, and whether the resistance was verbal or physical.
"Not that I can release right now," Effler said.
Effler said officers with the Goldsboro Police Department and N.C. State Highway Patrol assisted detention center officers while Parker was struggling.
They are all currently under investigation, according to Effler.
"The whole situation is under investigation, no particular officers," Effler said. "The officers that were involved are under investigation, but not to point at one of them -- all of them."
•
Pierce went as far as acknowledging Parker's death, but again refused to go into detail citing the SBI investigation.
"We're just releasing our news release and that's all we're releasing, because the SBI will do their investigation just like any other in custody death," Pierce said.
Pierce said he did not know the last time an incident like this happened.
Effler said multiple officers suffered minor injuries while Parker was resisting them inside the jail.
"Our guys were scraped up," Effler said. "None of them were hospitalized, but they were scraped up some."
The release said Pierce requested that the SBI investigate the incident.
A phone call to the SBI requesting further information on the investigation was not returned by press time.
Other Local News