Wayne County inmate in critical condition after being taken to ICU, SBI investigates
By Ethan Smith
Published in News on May 22, 2017 11:49 AM
Full Size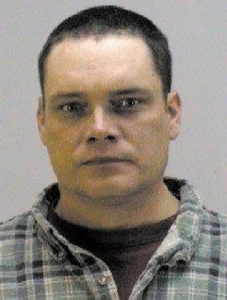 Pictured is Graydon Jerome Parker III in a mugshot from 2005.
Full Size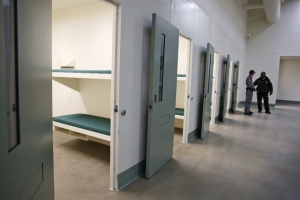 File photo –– The two-person cells pictured in the Carey A. Winders Detention Center will soon house a portion of the inmates at the current jail and several other facilities in other counties.
Update ---- 12 p.m.
A Wayne Memorial Hospital spokesperson confirmed a Wayne County inmate remains in critical condition today after being taken to the intensive care unit of the hospital Saturday night when he became unresponsive at the Wayne County Detention Center.
Initial report ---- Graydon Jermone Parker III, 54, of 620 Sanderson Road, was taken to the hospital at about 9 p.m. Saturday after being booked into the jail earlier that day, said Maj. Tom Effler with the Wayne County Sheriff's Office.
A press release said Parker became unresponsive after "being uncooperative throughout the day and into the night."
Effler said he could not say what exactly caused Parker to become unresponsive.
"That's what the investigation is trying to find out," Effler said. "The SBI (State Bureau of Investigation) is handling the investigation, so I can't answer that."
The release said Parker was arrested Saturday around 11:30 a.m. after deputies responded to a call of a possible breaking and entering in progress.
Deputies arrived to the area of Sanderson Road and discovered a car window had been broken out in the area, and their investigation led to Parker being developed as a suspect.
According to the release, Parker was uncooperative while deputies were arresting him on Sanderson Road and was charged with injury to personal property and resist, delay and obstruct a law enforcement officer.
After being booked into the jail, the release said Parker continued to be uncooperative.
"Parker continued struggling with the detention officers and assisting officers from other agencies, which led him to being transported to Wayne UNC Healthcare after he became unresponsive," the release said.
Effler said Parker remains in the hospital. He added that he could not comment on the specifics of how Parker was resisting officers while in the jail, and whether the resistance was verbal or physical.
"Not that I can release right now," Effler said.
Effler said officers with the Goldsboro Police Department and N.C. State Highway Patrol were the people from agencies who assisted detention center officers while Parker was struggling.
"The whole situation is under investigation, no particular officers," Effler said.
Effler said multiple officers suffered minor injuries while Parker was resisting them inside the jail.
"Our guys were scraped up," Effler said. "None of them were hospitalized, but they were scraped up some."
The release said Sheriff Larry Pierce requested that the SBI investigate the incident.
Updates to this story will be posted as they become available.
Other Local News