Police seek information in breaking and entering of Lantern Inn
By Staff Reports

Published in News on June 21, 2017 11:02 AM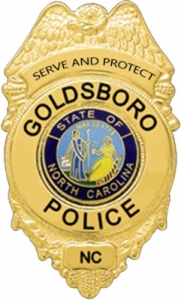 Authorities are asking for information in the breaking and entering of the Lantern Inn on Ash Street Monday.
According to the Goldsboro Police Department, at around 5:15 a.m. Monday an employee from Lantern Inn reported that a man threw a brick through the rear door of the restaurant.
Upon gaining entry to the establishment, the suspect headed to the cash register.
Police say the suspect is captured on security footage, and describes the perpetrator as a white man who is approximately 6 feet tall weighing around 160 pounds.
According to police, the suspect appeared to be shirtless, however, he did have a black cloth -- that could have possibly been his shirt -- wrapped around his face in an attempt to conceal his identity.
He also wore a white bandage on his left forearm, long white shorts with dark floral print and white tennis shoes.
Various items were taken from inside the business.
Anyone with information about this crime, or any other crime in Wayne County is asked to call Crime Stoppers at 919-735-2255 or text 919-735-2255 or submit a TIP at tipsubmit.com. Callers will remain anonymous and if your information leads to a felony arrest you will be given a cash reward for the information. Crime Stoppers gives cash rewards of up to $1,000 for information leading to felony arrests. Crime Stoppers is a Non-Profit 501(c)(3) organization, funded solely by private donations. To make a donation, contact the Goldsboro-Wayne Crime Stoppers Director Stephanie Brown at 919-734-8177.
Other Local News