School board rejects modular classrooms
By Joey Pitchford
Published in News on June 23, 2017 7:13 AM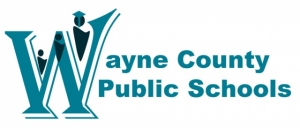 The Wayne County Board of Education rejected a plan to add six modular classrooms to Tommy's Road Elementary at a special called session Thursday, with three board members calling the measure a Band-Aid solution to overcrowding at the school.
Chairman Arnold Flowers made his position on the issue clear soon after hearing the bids.
"I'm opposed to us putting this modular unit at this school, and I am not going to vote in favor of it," he said. "Dr. (Michael) Dunsmore, I asked you the other day if this was the only way, and I do not believe it is the only way."
District officials presented the board with a pair of bids for the classrooms. The first, from Modular Solutions, would have cost the district $329,979 in local funding, while the second would have been $583,246. The district recommended choosing the cheaper option.
Flowers said that he could not in good conscience vote for using over $300,000 of local funding to pay for the modular classrooms when space does exist in other district schools.
"This is a very temporary, expensive fix, which is not addressing the real problem, which is school attendance lines," he said.
The board was in general agreement that redistricting was the only long-term solution to the problem.
Tommy's Road is expected to exceed maximum capacity by 283 students in the coming year. Art and music teachers have already had to move to mobile carts, leaving classrooms built specifically for them.
The only remaining spaces in the building where classes could conceivably be held are the gym and cafeteria.
Other schools, especially middle schools, have hundreds of spaces still open. Meadow Lane Elementary has more than 100 spaces open, but has been closed to transfers in anticipation of the planned construction there.
District 6 representative Richard Pridgen suggested moving the fifth grade classes at Tommy's Road to Greenwood Middle, but that alone would not fix the problem either.
David Lewis, assistant superintendent for accountability/information technology, said that the modular units are not just a one-year solution. As bad as overcrowding is now, he said, it stands to get worse in the 2018-19 school year, when state-mandated class size reductions will take effect.
Pridgen asked Lewis if the modular classrooms would allow the art and music teachers to move back into their rooms. Lewis responded that it would likely allow one of them to do so or both if the incoming kindergarten class is smaller than expected.
The board also discussed transfer students potentially causing the overcrowding.
The issue at Tommy's Road is that of a shifting population in the county, not out-of-district transfers, District 4 representative Jennifer Strickland said.
Between incoming and outgoing transfers, Tommy's Road has a net gain of 43 students, Strickland said.
"Even if you move the 43 back to their district lines, Tommy's Road is still overcrowded by 240 students," she said.
Other projects designed to combat overcrowding, including around 20 new classrooms at Fremont STARS Elementary, will not be finished by next school year.
Knowing that, Strickland made a motion to accept the lowest bid for the modular units despite calling them "a terrible waste," as redistricting could not realistically be done before the start of school.
With District 1 representative Chris West absent, the six members of the board split down the middle.
Strickland, Pridgen and District 3 representative Patricia Burden voted in favor, while Flowers, District 2 representative Len Henderson and at-large representative Raymond Smith voted against the purchase.
With a tie, the motion did not carry.
Smith said he was not confident that district administration had looked at every option before proposing the purchase.
He said that -- instead of trying to do a full redistricting -- Wayne County Public Schools should look at reassigning some students from Tommy's Road to other schools.
Flowers charged Dunsmore and his staff to come up with a new plan to handle overcrowding that did not involve modular classrooms. Dunsmore said that the K-3 class size reductions were largely to blame for the short-notice nature of the plan.
"We absolutely have to involve the public in redistricting decisions, we're not shirking away from that responsibility," he said. "What people have to realize is that this comes down to the class size requirements. We were all blindsided by those."
The board is likely to meet again before its July 10 meeting to discuss redistricting, although no specific date has been set.
Other Local News