Pikeville teen charged in stabbing
By Ethan Smith
Published in News on June 22, 2017 2:21 PM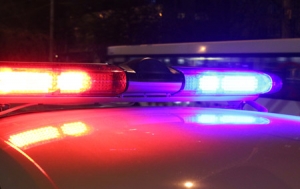 A 17-year-old is facing a felony charge after allegedly stabbing an 18-year-old in the arms and abdomen Wednesday night, according to a press release.
Lee Roy Darden III, 17, of 437 Ivey Lane, Pikeville, is charged with felony assault with a deadly weapon with intent to kill inflicting serious injury.
The victim, 18-year-old Rayshon Lamont Rowe, of 486 Ivey Lane, where the stabbing happened, was taken to Wayne UNC Health care for treatment of his injuries.
Maj. Tom Effler with the Wayne County Sheriff's Office said he did not believe Rowe's injuries were life-threatening.
A report on the incident, filed with the Wayne County Sheriff's Office, said Rowe was lying on the ground in the front yard of 486 Ivey Lane with people holding paper towels on his wounds when authorities arrived on scene.
The report said deputies found blood on the road in front of the boy's house at 486 Ivey Lane.
According to the report, authorities also found a green hat in a ditch near the scene of the crime that belonged to Darden.
Effler said witnesses on the scene were interviewed and connected Darden to the crime.
The report said Darden walked out of his house with his hands up when authorities arrived at his residence.
According to the report, Darden told deputies where a box cutter was located in the residence, and it was seized and put into evidence.
"They had a disagreement prior to the stabbing," Effler said. "I don't know what the disagreement was about."
Darden was put in the Wayne County Detention Center under a $100,000 secured bond.