Dudley man dies after being shot in Goldsboro
By News-Argus Staff
Published in News on May 27, 2017 1:10 PM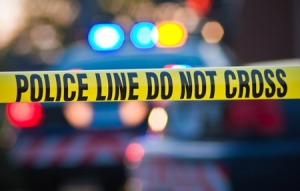 Police are seeking infromation regarding the shooting death of Dudley man in the city early this morning.
William Darryl Braswell, 36, 204 Augusta Drive, suffered at least one gun shot wound and died after being transferred from Wayne Memorial Hospital to Vidant Medical Center in Greenville, according to a press release.
Police say the shooting happened at 3:37 a.m. Officers responded to 235 Wayne Ave. for a call of a person being shot and discovered Braswell there.
No further information was listed in the press release.
An investigation is being conducted and the police department is asking that anyone with information regarding the incident call Crime Stoppers at 919-735-2255. Tips can also submitted online at tipsubmit.com. Callers who wish to remain anonymous may do so, and information leading to a felony arrest is eligible for a cash reward of up to $1,000.
Other Local News