Woman escapes house fire
By Steve Herring
Published in News on May 26, 2017 8:53 AM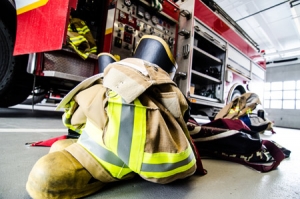 A Mount Olive woman escaped her burning home at 424 E. Hillsboro St. unharmed Thursday morning.
She told firefighters that she heard a popping noise and went to the back room to investigate.
She saw that the room was on fire, closed the door, left the house and called for help, said firefighter Jordan Hansen.
The cause of the fire has not yet been determined, but there is no indication of foul play, he said.
The fire started in an area that had been added onto the house.
About 75 percent of the items, mostly in the back in the interior, were damaged or destroyed by fire or smoke.
Some things in the front of the house could be salvageable, Hansen said.
Dudley and Calypso provided mutual aid.
The call came in at 11:17 a.m. and 30-some firefighters were on scene for about an hour.
Other Local News