Police: Kentucky man scammed in prostitution set-up
By Ethan Smith
Published in News on May 15, 2017 12:28 PM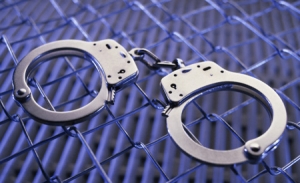 A Kentucky man was threatened by a man wielding a shotgun after arranging to meet a woman from Craigslist at a Goldsboro address and pay her for sex, according to a report filed with the Wayne County Sheriff's Office.
The report said 43-year-old Saul Fajardo, of Lawrenceburg, Kentucky, had arranged to meet a woman he met on Craigslist at 106 River Bluff Drive Sunday around 9:30 p.m.
Fajardo planned to pay the woman $100, and then return home when the deed was done, according to the report.
The report said the woman was waiting for him when he got to the house, and they both then went inside and upstairs.
Fajardo told police the woman wanted to "conduct business" on the couch upstairs and that she wanted to be paid before any "services" were granted, the report said.
The report said Fajardo paid the woman and she went into the bathroom to "get ready."
At this time, a 6-foot-3-inch tall, 275 pound white man with short white hair came out from a room upstairs and began yelling at Fajardo to get of his house.
As Fajardo and the man went toward the front door, Fajardo told the man he wanted his money back, at which time the man grabbed a shotgun and demanded Fajardo leave, shoving him off the front porch of the house and onto the ground, the report said.
The report said Fajardo left the house and called law enforcement about what had happened.
Fajardo told police he knew what he was doing is wrong, and he only told law enforcement so someone else who made the same arrangements would not get hurt, the report said.
Fajardo was not charged in the incident.
Maj. Tom Effler said he did not know why Fajardo was not charged for his conduct in the incident.
Effler said the two people listed as suspects on the report who allegedly scammed Fajardo have not been found and charged at this time.
Anyone with information about this crime, or any other crime in Wayne County is asked to call or text Crime Stoppers at 919-735-2255, or submit information at tipsubmit.com.
Callers can remain anonymous and information leading to a felony arrest will be eligible for a cash reward.