66-year-old man assaulted and robbed
By Ethan Smith
Published in News on May 15, 2017 10:33 AM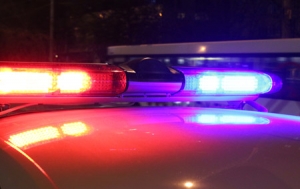 Someone assaulted and robbed a 66-year-old man in the 100 block of East Walnut Street Sunday morning, according to a police report.
The report said a white man in blue pants and white shoes approached the 66-year-old man at about 9:20 a.m. Sunday and demanded his money.
As the man tried to give up his wallet, the person hit the elderly man in his left eye and nose, according to the report.
The victim of the assault told police he was unsure of who the man was or who called 911, the report said.
Whoever robbed the man got away with $300, an EBT food stamp card and the man's identification cards, according to the report.
The 66-year-old man was taken to Wayne Memorial Hospital to be treated for his injuries.
Anyone with information about this crime, or any other crime in Wayne County is asked to call or text Crime Stoppers at 919-735-2255, or submit information at tipsubmit.com.
Callers can remain anonymous and information leading to a felony arrest will be eligible for a cash reward.