Woman reports being cut by man on Seymour Drive
By Ethan Smith
Published in News on October 9, 2017 12:18 PM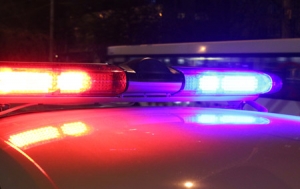 A woman reported to police she was cut by another woman's husband Friday morning in the 400 block of Seymour Drive.
The 26-year-old said she was fighting with a woman when the woman's husband pushed her away from his wife and cut her on the left arm with a knife.
Wayne County EMS took the victim to Wayne UNC Health Care to treat the minor cuts on her arm from the altercation.
Police advised the victim of how to take out warrants if she chooses to do so.
The suspect is described as a 5-foot-2-inch tall, 250-pound black man with brown eyes and a bald head.