Man allegedly hits woman in head with 50-inch flat screen TV
By Ethan Smith
Published in News on October 9, 2017 3:59 PM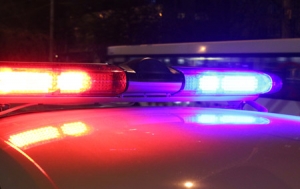 A man is facing charges after allegedly hitting his wife in the head with a 50-inch flat screen television during an argument Thursday, according to a report filed with the Wayne County Sheriff's Office.
Joseph Tyler Caison, 22, of 110 Sasser Drive, is charged with assault on a female and making harassing phone calls.
Caison and his wife were reportedly arguing while she was trying to move out of their home.
He allegedly hit her on the left side of her head with a "50-inch flat screen TV" during the argument, the report said.
She did not report being injured, but packed up and left the man at the residence.
Deputies advised the woman on how to take out warrants.
Caison was arrested on the charges Sunday, according to his arrest sheet.