Pikeville Independence Day Celebration tonight will feature fireworks
By News-Argus Staff
Published in News on July 1, 2017 1:18 PM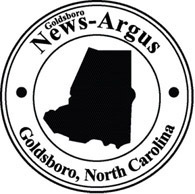 The Pikeville Community Independence Day Celebration will be held from 5 to 9:30 p.m. Saturday at Dees Memorial Park, 100 W. School St.
Kirk Keller will give the welcome and introduce sponsors beginning at 5 p.m.
The theme is "For Those Who Protect and Serve Our Country, Past and Present."
The colors will be presented at 5:10 p.m. by a Seymour Johnson Air Force Base honor guard.
The national anthem, "This is America" and "The Glory of Old Glory" will be performed by Richard Jackson between 5:15 and 5:35 p.m.
Entertainment will be provided by the Tommy Chase Band from 5:35 to 7 p.m. and Blue English from 7:15 to 7:45 p.m. and from 8:30 to 9:30 p.m.
There will be free hots dogs, chips and children's games provided by Church Alive.
There also will be cotton candy, lemonade, shaved ice, popcorn and bouncy castles.
A candlelight vigil will be held from 8 to 8:30 p.m.
Fireworks will start at 9 .m.