Fireworks displays slated for Fourth of July celebrations
By Steve Herring
Published in News on July 1, 2017 6:46 PM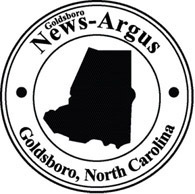 The Exchange Club of Mount Olive will sponsor its annual Fourth of July in the Park celebration at Westbrook Park from 5 to 7 p.m. Tuesday, July 4.
The park is located on North Breazeale across from the Piggly Wiggly.
Sponsored by the Jaycees, the town's fireworks display will start at dusk on Monday, July 3.
Fireworks displays also are planned in Goldsboro and Newton Grove.
Berkeley Mall's display will start at 9 p.m. Tuesday, July 4.
In Newton Grove, the fireworks will start at 9 p.m., Sunday, July 2, at Weeks Park.
The town's Little Miss and Tiny Miss Fourth of July Pageant will be held at 5 p.m. at Weeks Park. The celebration will include live music starting at 6 p.m., food vendors and inflatables.
Traditionally, the Mount Olive fireworks display is held at the municipal airport. This year it will be at the Mount Olive Industrial Park instead.
Motorists will not be allowed to park on Commercial Drive at the park, but they can park in surrounding areas.
The celebration in Westbrook Park will feature pizza from Pizza Village, watermelon from the Piggly Wiggly, cookies from Burger King and frozen custard from Hwy 55.
And it is all free.
Free soft drinks will be available as well.
The Exchange Club will continue its fundraising raffle for a 55-inch television, watches from BMW and remote control cars from BMW.
There are several other smaller items like umbrellas and keychains from BMW.
Entertainment will be provided by the Harmony Boys, Mount Olive Middle School Voices of Distinction and a Haitian youth group.
Hampton Lee will sing the national anthem.
There will be free rides for children on the Parks and Recreation Pickle Train. There will be bingo with prizes.
Sponsors include the town, Mt. Olive Pickle Co., Southern Bank, attorney Bob Rice, the Peanut Crew from the First United Methodist Church and the Waylin Foundation.
Other Local News