Police: IHOP employees robbed leaving work
By Ethan Smith
Published in News on June 19, 2017 12:02 PM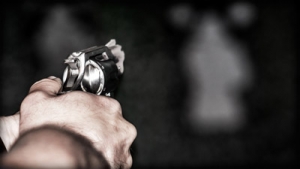 Two IHOP employees were robbed at gunpoint early Saturday morning as they left work, according to a police report.
The report said the pair was leaving work around 1:15 a.m. when two people came out of the bushes brandishing handguns.
Both suspects demanded money, taking things from one of the victims before going into the second victim's car and taking more property.
According to the report, the victims' wallets, backpacks and money were taken.
The two suspects then fled south on foot.
One of the suspects is described on the report as a black man, about 5 feet 9 inches tall and weighing 150 pounds. He was reportedly wearing a gray shirt and jeans at the time of the incident.
The second suspect is described as a black man with a slim build who was wearing all black clothing. No other details about the second suspect were provided on the report.
Both men are reportedly in their 20s.
No arrests have been made in the case.
Anyone with information about this crime, or any other crime in Wayne County area is asked to call or text Crime Stoppers at 919-735-2255 or submit a TIP at p3tips.com.
Callers will remain anonymous and if your information leads to a felony arrest you will be given a cash reward for the information.