Sheriff's Office: Woman, teen beaten in home invasion
By Ethan Smith
Published in News on June 19, 2017 4:49 PM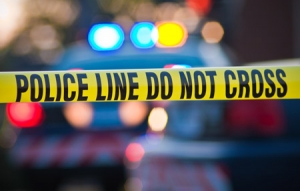 The Wayne County Sheriff's Office is investigating a home invasion that took place early this morning on Peele Road.
According to a sheriff's office report, a 20-year-old and a 14-year-old were home at the time and told investigators they were pistol whipped and beaten.
The report said the teenager was playing video games in the living room and the 20-year-old woman was cooking in the kitchen when three men wearing masks broke into their home at 257 Peele Road around 1:10 a.m.
The report said the 14-year-old was pistol whipped in the face and the three men ---- each of them wore masks ---- asked where the money was.
The men then allegedly pistol-whipped the 20-year-old on the right side of her head and again asked where the money was.
One of the men then allegedly struck the woman again, and her head hit one of the burners on the stove.
According to the report, the three men then ransacked the residence and fled in a small, white SUV.
They got away with $650 in cash and a drone valued at $800, according to the report.
The two victims then ran out to their car and drove to a family member's house in LaGrange.
A family member then called 911 to report the incident, according to the report.
Wayne County EMS responded and took both victims to Wayne UNC Health Care, where they were treated and released, according to Capt. Richard Lewis of the Wayne County Sheriff's Office.
Another home on Peele Road was broken into earlier this month.
On June 3, someone reportedly broke into a home at 120 Peele Road and shot at the occupants' German shepherd.
While there were bullet holes in the home, the dog was uninjured.
Anyone with information about this crime, or any other crime in Wayne County area is asked to call or text Crime Stoppers at 919-735-2255 or submit a TIP at p3tips.com.
Callers will remain anonymous and if your information leads to a felony arrest you will be given a cash reward for the information.
Other Local News