Teen critical after being shot in city
By News-Argus Staff
Published in News on May 28, 2017 2:24 PM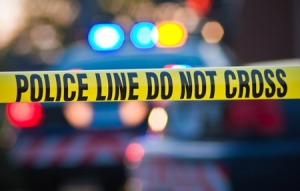 Update ---- This story was updated at 2:58 p.m. to include comments from the Goldsboro Police Department
A Goldsboro teen is listed in critical condition at Vidant Medical Center in Greenville after being shot early Sunday morning,
The incident happened at about 1 a.m. in the 400 block of Hollowell Street, according to a Golsboro Police Department press release.
Desconte Makell Bryant, 18, 410 Hollowell Street, was found on the front porch of his home suffering from a gunshot wound, the release said.
Bryant was taken from the scene to Wayne Memorial Hospital and later transferred to Vidant.
Bryant is the second person in as many days to be found shot in the city during the early morning hours.
William Daryl Braswell, 36, was found shot at a Wayne Street address after 3:30 a.m. Saturday morning. He, too, was taken first to Wayne Memorial and later flown to Vidant. Braswell ultimately died of his injuries.
A press release regarding that incident said Braswell was shot with a hand gun by an unknown subject and was found by his father when he arrived to pick Braswell up.
Maj. Anthony Carmon, head of investigations, said there is no evidence yet to connect these two shootings. He added that it is too early in the investigation to know what motivated the acts, including whether or not drugs or gang activity where a factor.
"We have developed leads to follow up on," Carmon said, although he declined to elaborate about whether that equated to a potential suspect or suspects.
"No suspects that we are willing to identify publicly at this time," he said.
Several other reports of shots fired throughout the city over the weekend were responded to, but no injuries were associated with those instances.
"We are still looking for people who may have seen something or may know something to give us a call," Carmon said.
Anyone with information regarding either the Braswell homicide or the Bryant shooting is asked to call Crime Stoppers at 919-735-2255.
Tips can also be submitted online at www.tipsubmit.com. Caller who wish to remain anonymous may do so, and information leading to a felony arrest is eligible for a cash reward of up to $1,000.
Other Local News