Woman charged in Fremont break-in
By News-Argus Staff
Published in News on May 27, 2017 2:16 PM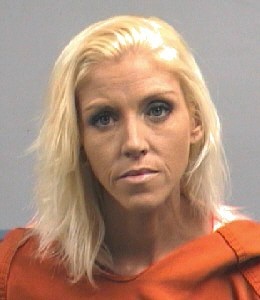 West
A Fremont woman is charged in a residential break-in during which the Wayne County Sheriff's Office says money and a gun were taken.
Jessica Brooks West, 35, 312 Old Black Creek Road, is charged with breaking and entering, larceny after breaking and entering, possession of stolen goods and larceny of a firearm.
According to a press release, the break-in took place on May 20 at an address on Aycock Dairy Farm Road in Fremont.
The release said a thorough investigation resulted in West being identified as a suspect. West was arrested Thursday without incident and is being held in the Wayne County Detention Center under a $5,000 secured bond.
The investigation is ongoing and other arrests may be pending, according to the release.
Other Local News