Spring Creek Elementary wins quiz bowl
By Dennis Hill
Published in News on May 20, 2017 10:09 PM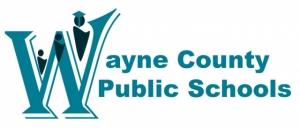 Spring Creek Elementary School won the second inter-school 4th grade Math Quiz Bowl last week. The event was is a "Jeopardy"-style competition on math skills.
The Spring Creek Elementary team consisted of John Paul McCullen, Maggie Edmudson, Giovanni Pinedo, Troy Casey and Adrian Cuevas-Rayo.
Fremont Elementary took second place. Its team consisted of Matthew Sauls Antwain Grantham, Nathan Fairhurst, Dalton Smith and Wonbin Koo.
Tommy's Road Elementary took third place. Their team consists of Jesse Rojas-Lamprea, Kelly Fung, Katherine Ciborowski, Jack Foery and Amari Canady.
In addition to Spring Creek, Fremont, and Tommy's Road, others schools that participated in the Quiz Bowl included: Brogden Primary, Carver Height Elementary, and Eastern Wayne Elementary.