Woman charged in Maynard's break-in
By Ethan Smith
Published in News on May 16, 2017 3:00 PM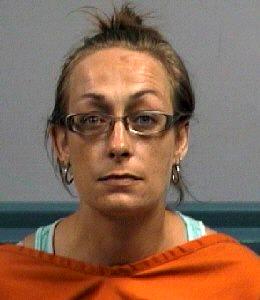 Roberts
A woman is facing a felony charge after allegedly breaking into Maynard's Entertainment in Seven Springs in March and taking money out of a coin-operated machine inside, according to a press release.
Jessica Lee Roberts, 31, of 3106 Emmaus Church Road, Dudley, is charged with felony breaking and/or entering, misdemeanor damage to a coin/currency machine and misdemeanor larceny.
The release said the Wayne County Sheriff's Office got a report on March 24 of someone breaking into the night club by forcing their way in through a door.
Once inside, the person broke into a coin operated machine and took the money that was inside, the release said.
The release said the crime was linked back to Roberts through evidence collected at the scene and interviews with citizens.
The release did not say what evidence was collected from the scene.
Roberts was arrested and given a $5,000 unsecured bond on the charges.