Deputies say driver had heroin, machete during traffic stop
By Ethan Smith
Published in News on May 16, 2017 2:55 PM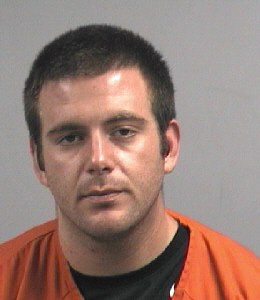 Johnson
Authorities found drugs and a machete in a man's car Monday after pulling him over during a traffic stop, according to a press release from the Wayne County Sheriff's Office.
The release said Collin Lee Johnson, 22, of 100 Delia Trail, was stopped by members of the Goldsboro/Wayne County Interagency Drug Task Force on Corporate Drive near Carlie C's for a moving violation.
Officers asked Johnson to step out of the car at some point during the stop, though the release did not specify why.
When Johnson stepped out, the release said officers saw suspected heroin, drug paraphernalia and a machete in plain view inside the car.
Johnson was then arrested and charged with possession of heroin, possession of drug paraphernalia and carrying a concealed weapon.
He was put in the Wayne County Jail under a $3,000 secured bond.