Police say parent of child at center of abuse investigation is assigned to Seymour Johnson Air Force Base
By Ethan Smith
Published in News on May 16, 2017 4:34 PM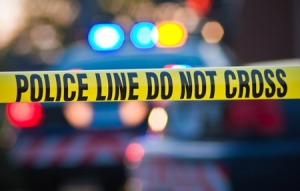 A press release from the Goldsboro Police Department today revealed the identities of the parents of a 1-month-old child who arrived at Vidant Medical Center in Greenville last week with "extensive injuries" attributed to child abuse.
The father, Eric Schmidt, is an active duty airman stationed at Seymour Johnson Air Force Base, and the mother is Amanda Schmidt, according to the press release.
Both of them live within Goldsboro's city limits, according to the release.
The release said the case is now being jointly investigated by the Goldsboro Police Department and the U.S. Air Force Office of Special Investigations.
At time of the press release, the child's parents had not been charged in the case.
The infant child is a female and was born on April 14, making her barely one month old, according to the release.
The child arrived at Wayne Memorial Hospital Thursday to be treated for breathing difficulties, according to the release.
The release said the child was then flown to Vidant Medical Center in Greenville, where staff discovered "serious internal injuries."
Investigators interviewed physicians and staff at Vidant Medical Center and learned the injuries were a direct result of child abuse, according to the release.
Maj. Anthony Carmon, head of the Goldsboro Police Department's Investigative Services Bureau, said the infant remains in the hospital but offered no further update on the child's condition.
When interviewed about the case Monday, Carmon said the parents of the child, as well as anyone who had contact with her during her one month of life, were being investigated in the case.
Anyone with information about this crime, or any other crime in Wayne County is asked to call or text Crime Stoppers at 919-735-2255, or submit information at tipsubmit.com.
Callers can remain anonymous and information leading to a felony arrest will be eligible for a cash reward.