Goldsboro man charged with school break-in, theft
By Ethan Smith
Published in News on May 16, 2017 2:49 PM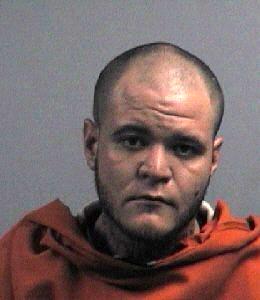 Baggett
A man is facing four felony charges after being arrested for allegedly breaking into Spring Creek Elementary School in April.
Kelly Baggett, 28, of 708 Corporate Drive, is charged with felony breaking and/or entering, felony larceny after breaking and/or entering, felony possession of stolen goods/property and felony obtaining property by false pretense.
A press release from the Wayne County Sheriff's Office said authorities got a report April 25 that someone had broken into and taken items from the elementary school.
Several laptops and a computer copier/scanner were all taken from the school, the release said.
Authorities then found the computer copier/scanner at a local business after Baggett allegedly sold it.
Baggett was then arrested May 11 after this discovery was made by authorities, the release said.
Additional charges could be forthcoming, according to the release.
Baggett was given a $15,000 unsecured bond on the charges.
Anyone with information about this crime, or any other crime in Wayne County is asked to call or text Crime Stoppers at 919-735-2255, or submit information at tipsubmit.com.
Callers can remain anonymous and information leading to a felony arrest will be eligible for a cash reward.
People are also asked to contact Det. Sgt. Anthony Mullis at 919-731-1394 if they have more information about this incident.