Deputy assaulted
By Ethan Smith
Published in News on May 12, 2017 9:57 AM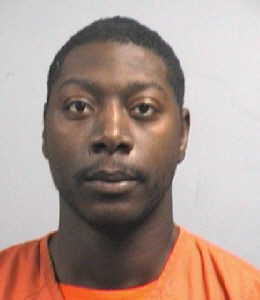 Glaspie
An employee of the Bojangle's on U.S. 117 in Mar-Mac who was fired Thursday evening and then refused to leave the restaurant's property assaulted and injured a Wayne County sheriff's deputy as the deputy was trying to arrest him.
Cornelius Antonio Glaspie, 26, of Mount Olive, is charged with assault with a deadly weapon, two counts of resisting a public officer, second-degree trespassing, assault on a law enforcement officer inflicting physical injury and injuring personal property.
Glaspie also had two orders for arrest out for him for driving left of center and no operators license and was charged accordingly.
Sgt. Jayson Hill said deputy Daniel Garrett sustained a cut to his head, an abrasion on his chin and another behind his ear.
Garrett was taken to the hospital to be checked out as a precaution.
Hill said Garrett responded to the Bojangle's for a trespassing call at about 7 p.m., as Glaspie was refusing to leave the premises after being fired.
When Garrett arrived on scene and Glaspie still refused to leave, he tried to arrest him and the employee attacked him, Hill said.
Hill said Glaspie had scissors in his hand during the ordeal, but they did not come into play during the assault.
Glaspie was arrested and put in jail under a $21,000 secured bond.
The Wayne County Sheriff's Office, Goldsboro Police Department and N.C. State Highway Patrol all responded to the scene.
This is the second time in a week a sheriff's deputy has been assaulted by someone trespassing at a business.
On May 5, deputy Hope Shivar was assaulted at Sheetz while working an off-duty security detail by a woman who had been banned from the property. Employees told her the woman was banned, and Shivar was told by Wayne County Communications that the woman had warrants out for her arrest.
When Shivar tried to arrest the woman, she fled and put up a fight before being arrested.
Shivar sustained minor injuries.