Bullet passes through roof into woman's bedroom
By Ethan Smith
Published in News on May 12, 2017 6:25 AM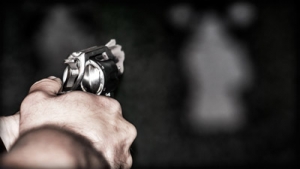 DUDLEY -- A 46-year-old woman's home on Durham Lake Road was shot into Wednesday night while her and her daughter were inside, according to a report filed with the Wayne County Sheriff's Office.
The report said the woman and her daughter were sitting inside the home at 466 Durham Lake Road when they heard five or six shots fired outside the house.
The woman went and checked her bedroom and found a bullet had passed through the roof of her home into her bedroom ceiling, the report said.
It is unknown if the bullet is still lodged in the ceiling or fell somewhere in the woman's bedroom, according to the report.
The report said detectives recovered four shell casings from in front of the home.
Nobody was injured.
Anyone with information about this crime, or any other crime in Wayne County is asked to call or text Crime Stoppers at 919-735-2255, or submit information at tipsubmit.com.
Callers can remain anonymous and information leading to a felony arrest will be eligible for a cash reward.