Police: No cause for alarm over stalking reports on social media
By Ethan Smith
Published in News on May 11, 2017 3:13 PM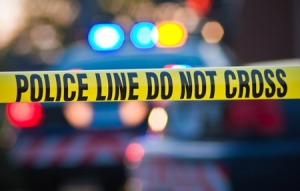 Law enforcement said today that posts on social media of suspicious activity at various retail stores in Wayne County should not give the community cause for alarm.
Posts on sites like Facebook claim that people are following families with young children around various retail stores in menacing ways.
Both the Wayne County Sheriff's Office and Goldsboro Police Department said that while they've seen the posts, law enforcement has not seen or heard anything around the community that is cause for mass-alarm.
Maj. Tom Effler with the sheriff's office said nobody has reported anything to the sheriff's office about any suspicious activity.
Maj. Anthony Carmon, head of GPD's Investigative Services Bureau, said the department has received only one report about suspicious activity at Lowe's on North Berkeley Boulevard.
Carmon said that report was filed today. It is currently being investigated.
The report, filed at 10 a.m. today, said a woman was in Lowe's with her small son on Tuesday at about 8 a.m.
While at the store, an unknown white man followed her and her son around, according to the report.
The report said the man tried to make small talk with the woman, she felt uncomfortable and walked away.
Her son was standing on the end of the cart, and she went to an aisle with small refrigerators and stood near two other women on the aisle, the report said.
The two women then left the aisle and the man came from the end of the aisle opposite her and her son and was "almost jogging toward her," according to the report.
The report said she grabbed her son and ran away and tried to find someone working there to tell them what was going on.
She found an older man leaving the store and walked out with him, according to the report.
When she got back to her car, she locked the doors and saw the man walk out of the store and get into a tan F-350 that had two men in the driver and front passenger seats, according to the report.
The report said the man got into the back seat of the truck and the truck drove away.
The report said she did not know what the man's intentions were, but she was fearful.
The man was approximately 5-foot-9-inches tall, had a shaved head and was wearing a black zip-up hoodie and dark pants, according to the report.
But that is the only report about such activity received by law enforcement in the county. There have been no other reports filed with law enforcement about any other incidents people have posted on social media.
Effler said that while one social media post went so far as to claim a human trafficking ring was passing through Wayne County, and he had seen that post, there is nothing to substantiate that suspicion.
"I've heard that but I have no reason to believe that's actually happening," Effler said. "I don't know where that's coming from."
Effler said he received one call Wednesday about the suspected stalking and suspicious activity.
"I checked on it and nobody can substantiate anything," Effler said.
Effler said it is not the first time a swath of unsubstantiated social media posts has put a community on edge.
"It's happened in other towns, too," Effler said.
And while law enforcement does not believe there is any cause for alarm, Effler said parents should still be vigilant and maintain good practices in being watchful over their family's safety.
"Always use your normal caution looking after your family, but there is no reason to be especially alarmed at this time," Effler said.