Shots fired into home in Pikeville
By News-Argus Staff
Published in News on May 3, 2017 6:41 AM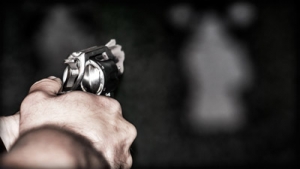 The Wayne County Sheriff's Office is looking for suspects involved in an incident in which an occupied home was shot into Monday afternoon.
According to a report, deputies responded to a call in reference to eight shots being fired in the 100 block of Boyettes Pond Road in Pikeville at 4:58 p.m.
A woman at the home told deputies she heard the shots and went to check on her granddaughter inside the home.
After checking on her granddaughter, the woman walked outside and saw the back end of a 2006 burgundy Mercury Milan in her yard.
According to the report, a witness called the woman to tell her she saw the car, a driver and the car's windows rolled down.
Deputies discovered seven shell casings in front of the home, which ricocheted off of a tree. They found another casing in some grass, and they saw four bullet holes in the home.
According to the report, one bullet went through a bedroom, two bullets went through the far right side of the home and a fourth bullet went through the living room.
Pictures were taken of the vehicle, and deputies placed the pictures on a disk.
"A suspect is known to the people, and it's being investigated," Maj. Tom Effler said.
He could not confirm how many people were involved in the shooting. He also could not confirm how many people live at the home, but he said no one at the home was injured.
Effler said there have been no other incidents involving shooting at the home.