Two are robbed at gunpoint near Mar-Mac
By Ethan Smith
Published in News on May 29, 2017 12:16 PM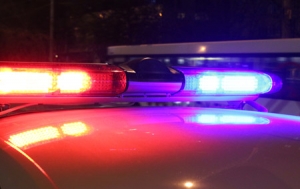 The Wayne County Sheriff's Office is investigating an armed robbery of two people that happened early Thursday morning on the 300 block of Sami Street near Mar-Mac, according to a report.
The report said a 44-year-old woman and 24-year-old man were walking back from a friend's house at about 2 a.m. when a man in a black ski mask pulled a gun on the man and told him not to move.
According to the report, the gunman then took the woman's purse and $160 from the two people, as well as an identification card and social security card.
Capt. Richard Lewis with the Wayne County Sheriff's Office said detectives were sent back later Thursday morning to interview the two people who were robbed, as they were impaired when the incident took place.
The report said the male victim told authorities he thought he knew who the man was, and alleged the man had tried to sell him narcotics earlier in the night.
According to the report, the victim said he had just met the man that night, but then changed his story and told authorities he'd known the man for a few months and had helped him with yard work once or twice.
He also told authorities the man's mother lives in the same block of Sami Street, where the robbery occurred, according to the report.
Anyone with information about this crime, or any other crime in Wayne County is asked to call or text Crime Stoppers at 919-735-2255, or submit information at tipsubmit.com.
Callers can remain anonymous and information leading to a felony arrest will be eligible for a cash reward.
Other Local News