Father charged with abuse in case of 1-month-old victim
By John Joyce
Published in News on May 17, 2017 3:19 PM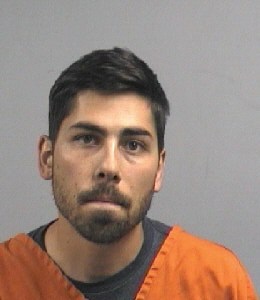 Schmidt
The Goldsboro Police Department announced charges this afternoon against the father of the 1-month-old girl transferred last week to Vidant Medical Center with serious injuries.
Eric Schmidt, 29, 1510 Peachtree St., is charged with non-sexual, felony child abuse with serious bodily injuries, according to a press release.
Schmidt, an active duty airman assigned to Seymour Johnson Air Force Base, is currently being held in the Wayne County Jail under a $750,000 secured bond.
Maj. Anthony Carmon, head of the police department's investigations division, said the infant remains in the pediatric intensive care unit at Vidant Medical Center in Greenville.
"She is alive," Carmon said.
The press release listed the infant's injuries as a fractured tibia, fractured or broken ribs, and subdural hematomas "in her head around her brain."
According to earlier reports, the child was brought to Wayne Memorial Hospital May 11 for breathing difficulties. She was then airlifted to Vidant where medical staff identified her injuries as possibly having stemmed from child abuse.
An investigation began after the Vidant staff telephoned its concerns to the Goldsboro Police Department.
Today's charges are a result of that investigation, which Carmon said is far from over.
"There is still a bunch of work to do," he said.
That work will include gathering records, interviewing friends and family members and other steps, Carmon said.
It is too early to tell, however, whether the investigation will result in additional charges for Schmidt, for anyone else involved, or both.
"We are not ruling (anything) out," he said.