Police say more than $32K in damage resulted from $840 copper theft
By News-Argus Staff
Published in News on May 18, 2017 3:50 PM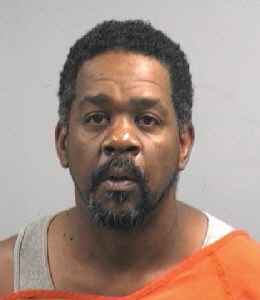 Mills
A Goldsboro man whom police allege is responsible for a string of apartment break-ins over the course of nearly two months is in custody on a $180,000 secured bond.
Alvin Stanley Mills, 39, of 319 E. Spruce St. is charged with 19 counts of breaking and entering, 17 counts of larceny after breaking and entering and one count of injury to real property.
Goldsboro Police Sgt. Chris Melvin said Mills had been repeatedly breaking into apartments in a Goldsboro Housing Authority-owned housing complex at 508 E. Walnut St. ---- the Walnut School Street Apartments ---- since mid-April. Mills would allegedly force his way inside each apartment, then use cutting tools to steal copper pipes to sell.
Melvin said Mills had broken into several individually locked apartments, and there was no indication that he was ever armed. Melvin did not know if anyone was living in the apartments when Mills broke in. The total value of the copper Mills allegedly stole is $840.
The one count of injury to real property stems from damage caused by water leaks following the pipe theft, Melvin said.
"The water came out of the pipes, soaked into the floor and through the floor and damaged appliances on the floor beneath it," Melvin said. "All of the damages are wrapped up into one charge."
The water caused an approximate $32,850 in damage, Melvin said.
Mills is set to appear in court Friday.
Other Local News