Police ask for information in two shooting deaths that occured within a week
By News-Argus Staff
Published in News on May 19, 2017 7:30 AM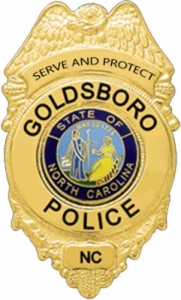 On Sunday, May 14, at approximately 12:15 a.m., Goldsboro police officers were in the area of Elm and Creech streets when they heard several gun shots being fired.
While trying to locate the shots, dispatch advised of a shots fired call in the area of 1003 Norman St.
When officers arrived in the area they located the victim, Brandon Jones, a 23-year-old black male, inside of his vehicle in the yard of 1005 Norman St.
Mr. Jones was suffering from an apparent gunshot wound.
EMS responded, but Mr. Jones had succumbed to his injuries prior to the arrival of EMS.
The investigation is ongoing.
Goldsboro police are also investigating the murder of Shiheem Raiford, which occurred a week prior on Sunday, May 7.
Currently, investigators have no information that the two homicides are related.
Anyone with information about these homicides or any other crimes is asked to call or text Crime Stoppers at 919-735-2255.
Anyone with information about this crime, or any other crime in Wayne County is asked to call Crime Stoppers at 919-735-2255 or text 919-735-2255 or submit a TIP at tipsubmit.com. Callers will remain anonymous and if your information leads to a felony arrest you will be given a cash reward for the information. Crime Stoppers gives cash rewards of up to $1,000 for information leading to felony arrests. Crime Stoppers is a nonprofit 501(c)(3) organization, funded solely by private donations. To make a donation, contact the Goldsboro-Wayne Crime Stoppers Director Stephanie Brown at 919-734-8177.
Other Local News