Officials say CDL requirement could be mutually beneficial for WCPS, employees
By Joey Pitchford
Published in News on May 19, 2017 8:05 AM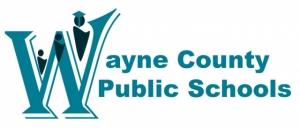 A new Wayne County Board of Education policy will help reduce bus driver shortages in the district by adding new responsibilities to existing positions, according to district officials.
Policy 7435, which the board passed at its May 1 meeting, requires newly-hired instructional assistants, custodians and cafeteria employees to obtain a commercial driver's license and be able to drive a bus when needed. The policy is intended to make sure there are people who can fill in during an emergency, such as when a bus driver calls in sick.
Robert Lee, WCPS director of transportation, said he expects the new policy to have a major impact given enough time.
"The bottom line is, it's going to take time because it's only for new hires," he said. "Over time I think it will help dramatically. Generally we have a shortage every day."
Currently when a bus driver is unavailable, remaining buses often have to run second routes to compensate. This can lead to delays of around 45 minutes on average, Lee said.
By adding a CDL requirement to the duties of employment for the three positions, the district stands to solve that problem while also offering potential extra employment for some existing employees.
While policy 7435 only applies to new hires, those already employed by WCPS are free to obtain a CDL and place themselves under it. Dean Sauls, assistant superintendent for support services, said this could be beneficial for cafeteria workers especially.
"They can get some benefits if they work over a certain number of hours, so by driving buses they could get some medical coverage," he said.
The district will reimburse the costs of getting CDL certified, if one is successful in doing so. Lee said that getting a CDL learners permit costs just under $70, and the full license around $80.
That should not amount to a burdensome expense for the district, he said.
"We're not going to be having 50 people getting licensed every year," he said. "If we can net 20 people a year, that would be a plus for us, but of course that is dependent on availability and turnover."
Lee acknowledged the concerns of some board members that adding new requirements could turn away potential applicants who do not want to drive a bus. However, he said, the practice will bring Wayne County in line with surrounding counties and go a long way in patching frustrating gaps in transportation.
Other Local News