Schools on two-hour delay today
By News-Argus Staff
Published in News on May 1, 2017 6:38 AM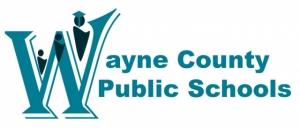 Wayne County Public Schools will have a two-hour delay today due to flooding and high water in some areas, according to a release from the school system.
All non-essential personnel are to report to work two hours beyond their normal starting time, and the student day will begin at individual schools two hours later than normal.
The delay will ensure that all school buses can start the day with daylight, allowing drivers to have greater visibility of the roadways they are traveling, according to the release.
Wayne County Public Schools is asking families to be patient in the event buses are running behind or off schedule due to road closures and/or detours in impacted areas. Wayne County Public Schools also encourages parents who drive their children to school to use caution if traveling these areas and give themselves extra time to get to their destination, according to the release.