Police say airman groped woman, then broke into her car to leave flowers
By Ethan Smith
Published in News on June 12, 2017 5:56 PM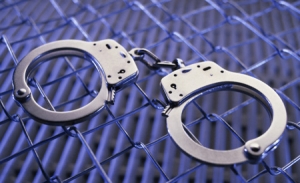 A 27-year-old airman stationed at Seymour Johnson Air Force Base is charged with felony breaking and entering a motor vehicle and misdemeanor sexual battery.
William Alexander Daniel Byrd, of 123 Fallin Blvd. Apt. C6, is accused of breaking into a woman's car Saturday to leave her flowers after sexually battering her, according to police and court records.
His arrest report lists Byrd as being assigned to Security Forces with Seymour Johnson Air Force Base.
SJAFB Public Affairs was unable to release any information about Byrd by press time.
According to warrants for his arrest, Byrd allegedly held a woman down on a bed and groped her Friday.
Neither the warrant or police were able to confirm exactly where that incident happened.
"We were called out to the apartments on Fallin Boulevard in reference to a B&E to a car," said Capt. LeAnn Rabun. She is the supervisor of the shift that handled Byrd's arrest.
"When we got there, the victim advised they'd also like to report something else that happened."
The woman reported to police Saturday morning someone had broken into her car and left her flowers in the front seat.
She told police her wallet had been opened, but nothing was missing from it. The report said nothing was missing from the car, either.
The woman told police her car was locked prior to her finding the flowers inside of it.
Rabun said the victim then went back to the police station with officers and gave them a statement about what all took place, including the sexual battery.
She said Byrd was then called to the police department to provide a statement.
Rabun said Byrd was cooperative, and he was taken to the magistrate's office after providing his statement and the warrants for sexual battery and breaking into a motor vehicle were served on him there.
Byrd was given a $2,000 unsecured bond on the charges.