Wayne Community College to offer GED test prep sessions
By News-Argus Staff
Published in News on June 8, 2017 8:44 AM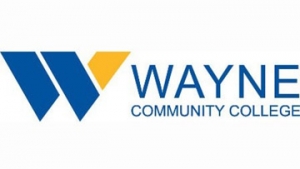 Wayne Community College will offer special GED(r) test preparatory sessions this month.
"GED(r) Exam Cram" will be held 9 a.m.-noon on Fridays, June 9-30.
Each session is a full three-hour face-to-face class, not a drop-in situation, and will cover one aspect of the test: reading/language arts, science, social studies and mathematics, said Karen Burnette, Basic Skills Lab Coordinator. The program is designed to be intensive.
"Some students don't have time to invest in classes for a whole semester," she said. "But they can do four three-hour session to find out their abilities."
While participants can come for just the topics they feel they need, they must attend the informational session on the first day, June 9, to set up an account and get the agenda.
"It is good to attend all four if you've never done anything like this," Burnette said.
GED(r) Exam Cram is open to anyone interested in getting a high school credential, including current and former WCC Basic Skills students.
It is free but registration is required. Participants can sign up in the Basic Skills Program office in Room 220 in the Walnut Building on the WCC campus in Goldsboro.
For more information, contact Sonja Redmon at (919) 739-6903 or sonja@waynec
Other Local News