Police seek information in shooting on Elm Street
By News-Argus Staff
Published in News on June 8, 2017 9:46 AM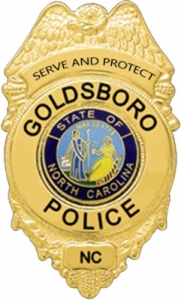 On Saturday, June 3, at approximately 10:09 p.m., officers with the Goldsboro Police Department responded to a call for shots being fired in the area of 908 E. Elm St.
While responding to the area, officers were notified of a subject being shot.
The victim, Tyshawn D. Gardner had been driven by a personal vehicle to Wayne Memorial Hospital for treatment after being shot before police arrived to the scene.
Gardner was subsequently transferred to Vidant Medical Center in Greenville and listed in serious condition.
The victim has since been released from Vidant Medical Center. Police are investigating the incident.
Anyone with information about this crime, or any other crime in Goldsboro Wayne County area is asked to call Crime Stoppers at 919-735-2255 or text 919-735-2255 or submit a TIP at p3tips.com. Callers will remain anonymous and if your information leads to a felony arrest you will be given a cash reward for the information. Crime Stoppers gives cash rewards of up to $1,000 for information leading to felony arrests. Crime Stoppers is a Non-Profit 501(c)(3) organization, funded solely by private donations. To make a donation, contact the Goldsboro Wayne Crime Stoppers Director Stephanie Brown at 919-734-8177.
Other Local News