Three women break into home and assault resident
By Ethan Smith
Published in News on May 25, 2017 9:13 AM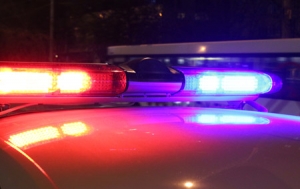 Three women forced their way into another woman's apartment on Fairview Circle and assaulted her, according to a police report.
On Tuesday night around 8:50, three assailants knocked on the woman's door and when she went to open it, they pushed their way into the home, according to the report.
Once inside, they hit the woman, according to the report.
The victim was taken to Wayne Memorial Hospital for treatment of her injuries, the report said.
The report said the victim of the assault was able to identify only one of the three women who assaulted her.
Anyone with information about this crime, or any other crime in Wayne County is asked to call or text Crime Stoppers at 919-735-2255 or submit information at tipsubmit.com.
Callers can remain anonymous and information leading to a felony arrest will be eligible for a cash reward.
Other Local News