Serena Inn resident faces multiple drug charges
By Joey Pitchford
Published in News on May 19, 2017 9:07 AM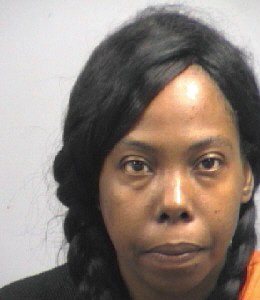 Cates
A woman is in custody on drug charges after Wayne County Sheriff's Office deputies found multiple kinds of narcotics and paraphernalia in her apartment, according to a sheriff's office press release.
Leana Triyanna Cates, 27, residing in room 224 of the Serena Inn at 708 Corporate Drive, is charged with possession of cocaine, possession of MDMA, possession of marijuana, possession of drug paraphernalia and maintaining a dwelling/vehicle.
According to the release, members of the Goldsboro/Wayne REACT team were patrolling the area on foot when they noticed a strong smell of marijuana coming from room 224.
After knocking on the door and speaking with the occupants, the deputies received consent to search the room.
While there, they found cocaine, marijuana and multiple items of drug paraphernalia, according to the release.
Maj. Tom Effler said he did not know how many occupants were in the room at the time, or what their relation to Cates was.
During the search, Cates arrived at the apartment and told the deputies that the items all belonged to her. She was arrested and placed in the Wayne County Jail under a $2,500 secured bond.
Other Local News