Man robbed at gunpoint near apartments on New Hope Road
By News-Argus Staff
Published in News on May 17, 2017 2:02 PM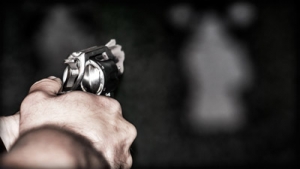 A man was forced into his own car at gunpoint and then robbed Tuesday night, according to a police report.
The report said a group of five men approached the 29-year-old man in the parking lot of the Bradbury Apartment at 532 W. New Hope Road, where he lives, and displayed handguns.
The group then forced the man into his own car and drove him to a dirt path east of the apartments, according to the report.
The report said the men then took $1,000 from him before he managed to escape the car and run away.
Anyone with information about this crime, or any other crime in Wayne County is asked to call or text Crime Stoppers at 919-735-2255, or submit information at tipsubmit.com.
Callers can remain anonymous and information leading to a felony arrest will be eligible for a cash reward.